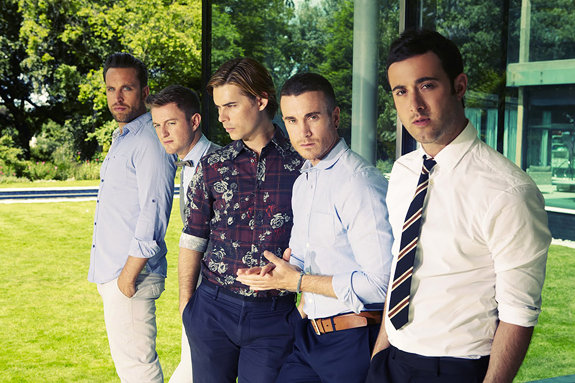 The Overtones came into existence after friends Mike Crawshaw, Darren Everest, Timmy Matley, and Mark Franks decided to take their love for singing further and audition for the X Factor in 2009, as Lexi Joe. They did not make it to the live shows stage.
After their time on the X Factor, Timmy introduced the boys to Australian actor Lockie Chapman who had a similar taste in music. It was then that The Overtones were formed as a five-piece band.
Darren suggested starting a painting and decorating company so they could practice together while earning a wage. The band were discovered by a talent scout while singing Billy Joel's "The Longest Time" while decorating a shop near Oxford Street in London.
"It led to a meeting at Warner Brothers."
In 2018 The Overtones experienced further success with the release of their self titled sixth album, but also loss with the death of bandmate Timmy Matley in April that year. (Source: Forces.net)
The remaining band members carried on until May 4th, 2019, when Lockie Chapman decided to leave the band to pursue his solo-career.
Darren, Mark and Mike recruited former The X Factor contestant Jay James as their fourth member starting July 1st, 2019.